Rudi Garcia claimed that his side are "on the right track" after goals from Pjanic and Džeko against Juventus secured Roma's first win of the league season.
Is this the Roma side you've been looking for?
"Yes, we're a team that plays football, just as we did during my first 18 months in charge. One of the strengths of this side is our team spirit and that goes for everyone, be it the guys starting the game or those coming off the bench. We know we've got quality footballers, though I did have some decisions to make at the back and thankfully things went well with the four that started the match. I'm talking about Digne, who I didn't want to start because he last played at the end of July. But he understands the team's style of play because it's the same one we used when we were together at Lille."
You must be delighted with your first league win over Juventus…
"I always think about the group as a whole and I'm pleased for the players most of all. They're the ones who did the work out on the pitch, though we could've played better when leading 2-0 against ten men. We dropped a little too deep after the opening goal and forgot to press as we did for the first 60 minutes of the match. I'm mainly referring to the pressing shown by our front three of Falque, Džeko and Salah. It's still just the start of the season though and the fixture list threw up this massive game. I enjoy playing games like these and in terms of the confidence it can bring to the team, our win over Juventus can show us the way forward."
After the Juve game last season, you made some famous comments to motivate the fans, how will you temper their enthusiasm now?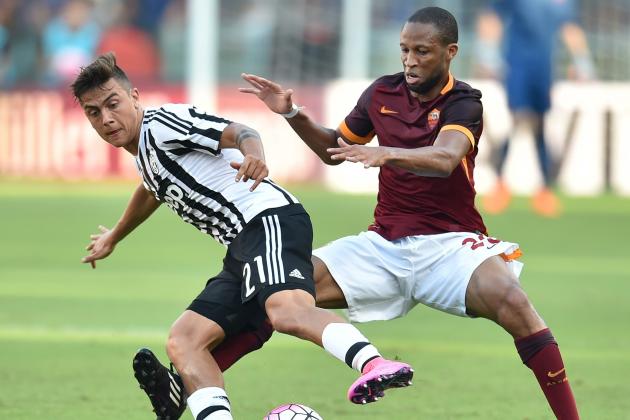 "I've already started, I'm not smiling much. I hope to have things to smile about over the course of the season. So far we have four points from two games, it's a good start. The international break comes at a good time for us, in that the new arrivals can stay with us for two weeks and it's always easier to come into work following a win going into the international break."